Gynaecological examination bed
Gynaecological examination bed
COINFYCARE

CHINA

30-40 days

1000 pcs

EL3603
Gynaecological examination bed use professional 7.5cm diameter medical pressure wheel, so that the mobile device more convenient.
Description:
This Gynaecological examination bed adds a extra extension at EL36 item, more comfortable for leg rest. It provides an extra function, same as a useful examination table.
Youtube video link: https://youtu.be/oZnJrCE_r8Q
Operation video: https://youtu.be/OJtXoOhqLXw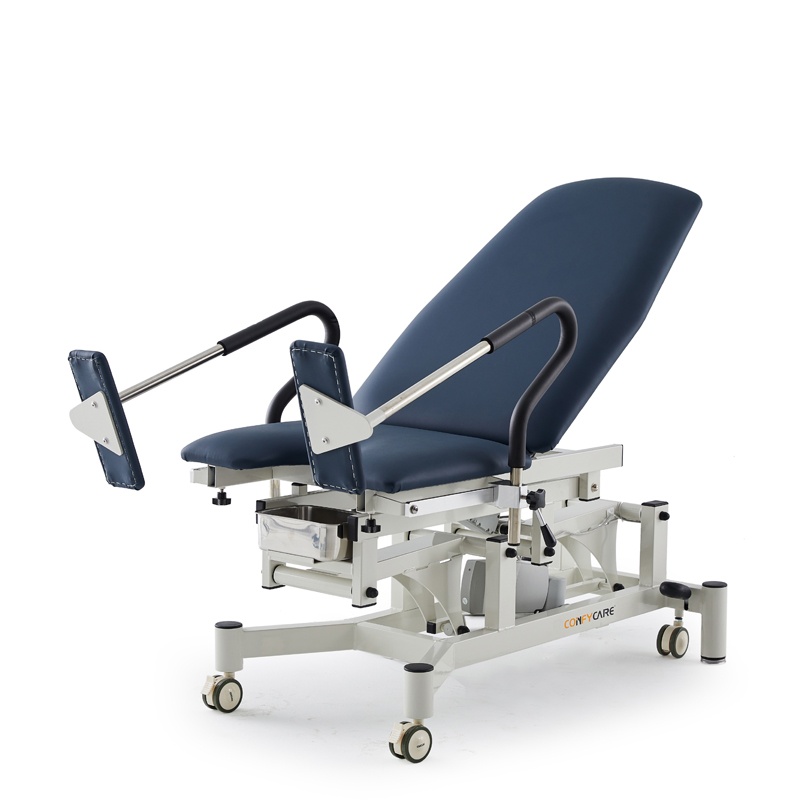 Standard Specification:
1. Two electric motors, standard support "Timotion" brands for Hi-Lo & middle lifting.
2. Lift for height variation by footbar system and middle section by foot switch.
3. Height control from 62cm to 104cm in approx 30 seconds by footbar system.
4. Adjustable backrest featuring double gas struts, angle adjustable from 0° to +65°.
5. Adjustable seat section featuring one motor, angle adjustable from 0° to +20°.
6. Adjustable Up and down side rails (pair) to protect patients.
7. Accessories: Up and down side rails, Stainless steel plate, leg supports, Extra extension
8. Gynaecological examination bed able to lift up to 250kgs working weight from its lowest height.
9. Brake castors 75mm for excellent mobility and safety.
10. Gynaecological examination bed sleek design with four rounded frame legs for safety.
11. Adjustable feet on two frame legs work for uneven surfaces.
12. Fire/stain/mildew/oil/water/wear resistant Med PVC available in 6 kinds of colors.
13. Certificates: CE, FDA, ISO13485-2016, EN60601.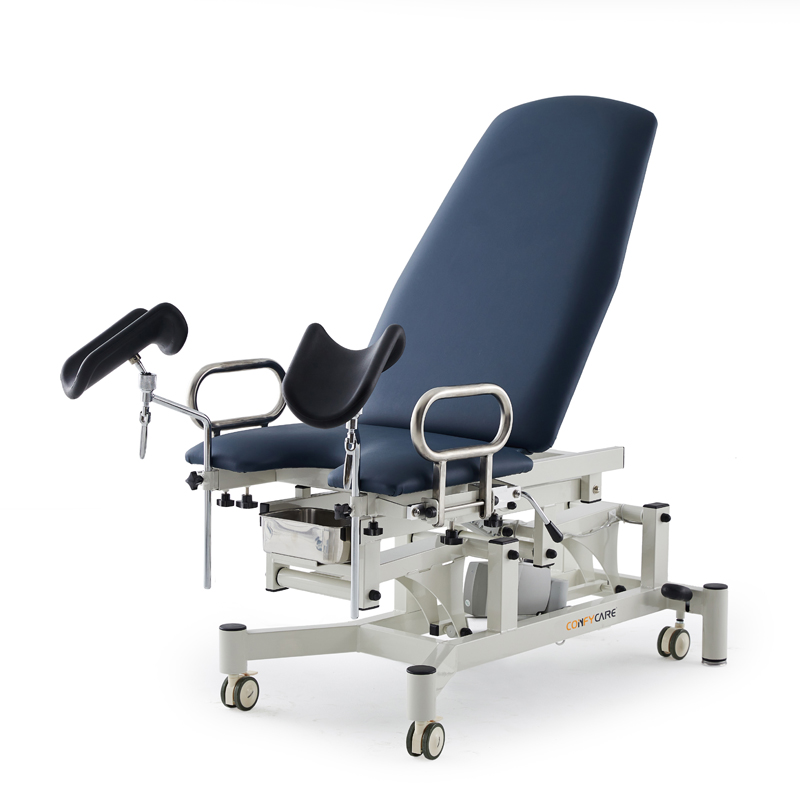 Product feature:
1. Extra 2cm foam thickness for upholstery.
2. Hand switch is available.
3. Paper roll holder is available
4. Contact us for more available optional.
Dimensions:
Upholstery Length: 185cm
Backrest Length: 91cm
Seat Section Length: 46.5cm
Extra extension Length: 42.5cm
Upholstery Width: 60cm
Adjustable Height: 62cm–104cm
Foam Thickness: 5cm
Foam Density: 36g/m2
Open: 185 x 60 x (62-104)cm
Packing: 149 x 73 x 69cm (Heavy carton)
N.W./G.W.: 79/90kgs
20GP/40HQ: 36/72pcs
Gynecology examination table Size picture: