Electric chiropractic table
Electric chiropractic table
Coinfycare

China

30-40 days

1000 pcs

EL08
Electric chiropractic table applicable to a variety of department needs, rehabilitation training, Chinese medicine massage, orthopedics and so on.
Description:
This is Chiropractic drop table a versatile table providing flexibility for your practice.
Chiropractic drop table use the high-quality durable and easy to clean medical professional PVC, 8cm thick 46 high-density sponge, provide more comfortable environmental health.
Youtube video link: https://youtu.be/PrXJ6oVYg60
EL08 vertical lift video: https://youtu.be/TqrvBGRCq64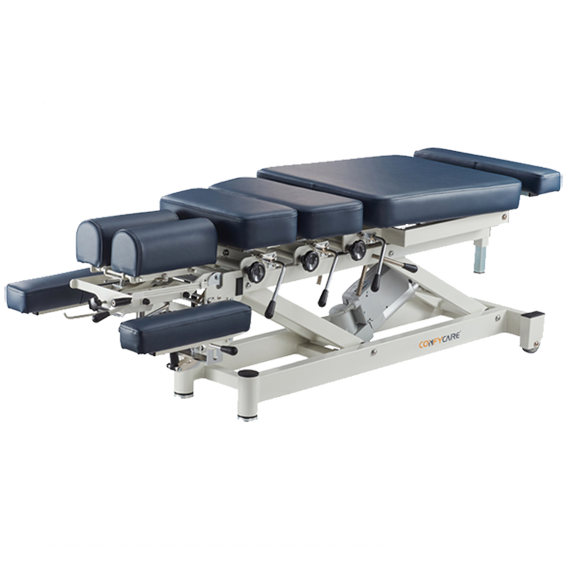 Standard Specification:
1. One electric motor, standard supports "Timotion" brand for Hi-Lo function.
2. Height control from 54cm to 87cm by footbar system.
3. Two retractable wheels and Two adjustable feet
4. Max traction 23cm (between backrest and second section
5. Chiropractic drop table able to lift up to 225kg working weight from its lowest height.
6. Retractable castors 50mm for excellent mobility and safety.
7. Chiropractic drop table make a new design for triangular parts.
8. Fire/stain/mildew/oil/water/wear resistant Med PVC available in 9 kinds of colors.
9. Certificates: CE, FDA, ISO9001-2008, ISO13485-2007.
Product feature:
1. Chiropractic drop table use professional 5cm diameter medical pressure wheel, so that the mobile device more convenient.
2. Can be for the waist, neck, shoulders, foot and other parts of the role of adjuvant therapy to do the syndrome.
3. Legs unique 2-adjustment screw design, so that the bed for the ability to adapt to improve the ground, more stable.
4. Unique tilt, inverted position and lower waist rotation, making the treatment approach more diversified.
5. Professional Chiropractic drop table, the use of Dun pressure principle, so that the safety of treatment is guaranteed.
Dimensions:
Upholstery size: see drawing as blelow
Open: 160 x 55 x (54-87)cm
Upholstery size: see drawing as blelow
Foam Thickness: 8cm
Foam Density: 110 g/m2
Packing: 186 x 65 x 61cm (Heavy carton)
N.W./G.W.: 91/101kgs
20GP/40HQ:27/76pcs
Chiropractic drop table Size picture: